Harvard Business School Association of Northern California

2011 Business Leader of the Year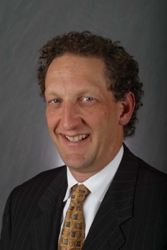 Larry Baer

Tuesday, January 31st The Ritz-Carlton San Francisco
Harvard Business School Association of Northern California is pleased to announce Larry Baer, President and CEO of the 2010 World Series champion San Francisco Giants, as the forty-third recipient of the Business Leader of the Year award. Larry will be honored for his many contributions to both the business and non-profit communities at a reception and dinner on Tuesday, January 31, 2012 at the Ritz-Carlton in San Francisco. Please join us as Larry shares his perspective on keeping the Giants in San Francisco and building a world championship team that has consistently set attendance records, as well as his many philanthropic activities.

The Business Leader of the Year Award honors an executive who, as determined by the HBSA/NC Club, has a demonstrated track record of successfully leading businesses through times of uncertainty, change and transition. The recipients also possess a keen interest in serving the community in a variety of ways. Net proceeds from this dinner support the award-winning HBS Community Partners program and fund non-profit scholarships.

Larry Baer's Bio:

A fourth generation San Franciscan with impeccable credentials in the world of marketing, television, film and politics, Larry Baer has gained a national reputation as one of professional sports' leading visionaries. A limited partner of the Giants' ownership group, he was named team president October 1, 2008, replacing Peter Magowan in this role upon his retirement. In Baer's second full year in this role, the Giants electrified the community and the baseball world – winning the franchise's first World Series title in San Francisco.

After having served as executive vice president since December 1992, Baer was named chief operating officer of the franchise in May 1996. In that same year, he was named president of the China Basin Ballpark Corporation (CBBC), a private entity formed by Giants investors to finance and build the new ballpark, which opened in April 2000. Under his direction, the Giants opened Pacific Bell Park to widespread acclaim and sold 3,244,320 tickets, shattering the all-time attendance record by more than 650,000. The new ballpark enjoyed rave reviews as one of the "best ballparks ever built," and Baer joined then-team president Peter Magowan in being honored with throwing out the first pitch at the park's historic Opening Day, April 11, 2000. Click here to read more!
EVENT DETAILS
Tuesday, January 31, 2012
6:00 PM - Champagne Reception (Crimson & Patron guests only)
6:30 PM – General Reception
7:30 PM - Dinner and Presentations

The Ritz-Carlton, San Francisco
600 Stockton Street
San Francisco CA 94108
Table prices & current table buyers