Harvard Business School Association of Northern California
W50 Gala at the Ritz-Carlton in San Francisco
Monday, January 27, 2014
6:30 PM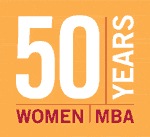 Inspiring Women:
Celebrating Harvard Business School Leaders
A beautiful coffee table book featuring inspiring personal stories from the women honored by the Harvard Business School Alumni Association of Northern California at the W50 Gala held January 27th 2014.
EVENT DETAILS
Monday, January 27, 2014
6:00 PM Private Reception with the Dean for Honorees, Baker Scholar and Crimson table buyers
6:30 PM - General Reception
7:30 PM - Dinner and Presentations

The Ritz-Carlton, San Francisco
600 Stockton Street
San Francisco CA 94108
HBSA/NC has joined the Harvard Business School in celebrating "50 Years of Women at HBS" and is honoring the achievements of 100 Women Alumnae who live and work in Northern California at a W50 Gala event on Monday, January 27th at The Ritz-Carlton in San Francisco.
This select group of 100 distinguished honorees was nominated and chosen from over 1,200 women alumni based in Northern California who have been leaders in business as well as non-profit, and the community. This summer we asked all local HBS Alumni living in Northern California to submit their W50 nominations.
HBSA/NC is also pleased to announce that Dean Nohria will be joining this historic celebration to honor W50 achievements. HBSA/NC will present the Dean with a special recognition for his commitment to supporting the women of HBS - past, present, and future.
Please join your fellow Bay Area Alumni in congratulating this amazing group of women with an emphasis on celebrating the breadth of women's achievements across a spectrum of endeavors.
January 27, 2014
The Ritz-Carlton
600 Stockton Street
San Francisco, California 94108
********
6:00 PM Private Reception with the Dean for Honorees,
Baker Scholar and Crimson table buyers
6:30 PM General Reception
7:30 PM Dinner and Presentations
Cocktail Attire
Event proceeds benefit HBS Community Partners, a group that provides pro bono consulting and management assistance to Bay Area nonprofit organizations
HBS Women of Northern California Fellowship Fund
For Table Purchase and Event Registration
Kirsten Pickford, Executive Director
Kirsten@hbsanc.org
(415) 421-4500
For Questions Pertaining to the Event
Lynn Nelson, Event Planner
Lynn@StyleEventPlanning.com
(510) 530-2272